11:00 - ATC Event 2012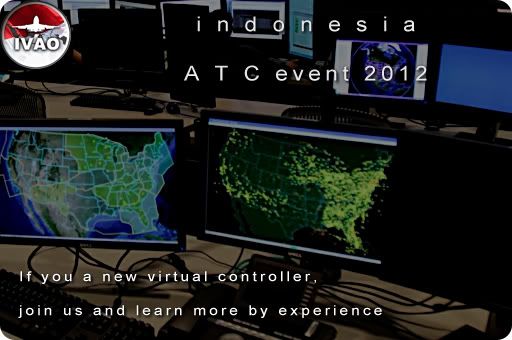 ATC's first event in Indonesia and in the specialize for the member who recently joined as a virtual controller. Held every Sunday starting from 11:00z to 15:00z, you are free to choose the controlling at several airports including Jakarta Soekarno Hatta Int'l of (WIII).
For more information click here.
14:00 - [DK] Danish Online Day
The Danish division along with its guest controllers will staff a great part of Copenhagen FIR. One of our guest controllers; Konstantin, will attempt to obtain an international GCA in the Danish division, on EKCH_APP this afternoon; 12 UTC. Show some support by flying IFR or VFR fo/from Copenhagen - Kastrup (EKCH)
For more information click here.
17:00 - [IT-HU] Budapest-Pisa Airbridge / LHBP-LIRP
The Hungarian and Italian division of IVAO are proud to present the airbridge event between the airports of Pisa Galileo Galilei (LIRP) and Budapest Ferihegy (LHBP) that will take place on Sunday, January 22th 2012 from 17:00z
For more information click here.
18:00 - Slovakia Online Day
Slovakia Division Online Day
For more information click here.