00:00 - Serbia Online night
Discover Serbia join the online night!!!
For more information click here.
04:00 - Australia Online - YBBN to YSCB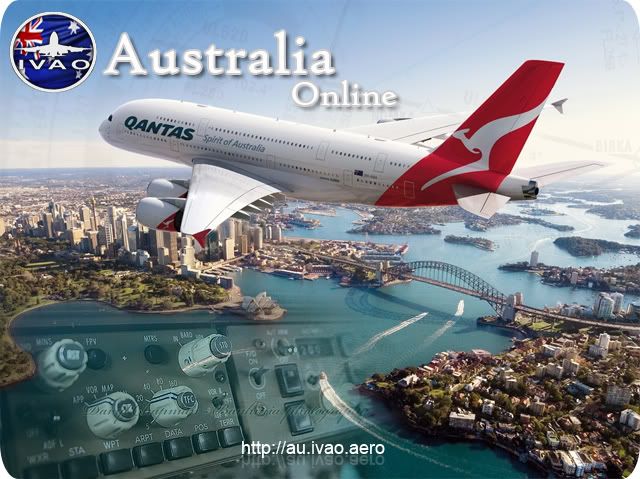 Welcome to Australia Online Sunday Session.
This week we will be flying from the warm climate of Brisbane (YBBN) to chilly Canberra (YSCB). IFR and VFR traffic welcome.

NOTAM - Australia Online Pilot Award - Ensure you book your flight and report your leg in the new MODA lite.

See link below to Australian Tours.
Link to Australian Tours Click Here.


To View information and current bookings Click Here.
Click here to place a Pilot booking.
Click here to place an ATC booking.


For more information click here.
11:00 - Indonesia SO Event - VIP Flight 2012
IVAO Indonesia Special Operation Event 2012 "VIP Flight". The event will consist of four flights, one each Sunday of each week.The first flight would be the 22 April, the second on 29 April the hird in 6th May and fourth on the 13th May at 11:00 UTC.
For more information click here.
14:00 - [DK] Danish Online Day
Members and guest controllers of the Danish division will be staffing a great part of Copenhagen FIR -Just for you!
For more information click here.
17:00 - LRCL to LYTV airbridge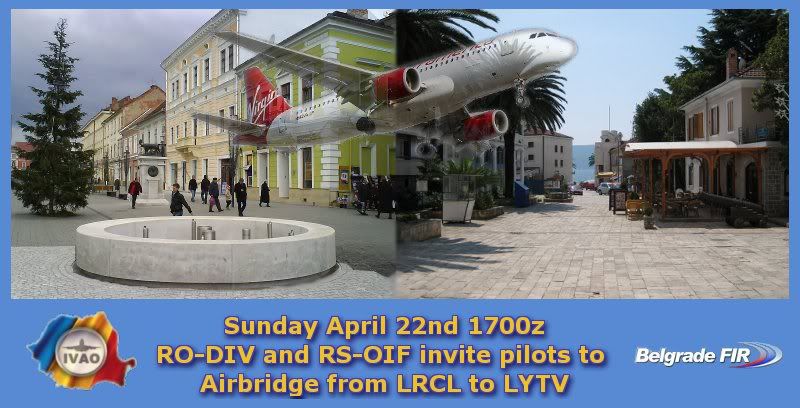 On Sunday April 22nd, Romanian division and Serbia & Montenegro OIF invite all pilots to an airbridge from Cluj (LRCL) to Tivat (LYTV). Distance is ~375nm so the flight is available for all types of aircraft (well, almost any...).

The two airports and FIRs will be fully staffed for this event.

The airbridge will be starring the special approach at Tivat, be it the LOC-DME runway 32 (localizer not aligned with the runway) or the circling-to-land with prescribed tracks for runway 14.
For more information click here.