17:00 - [TN+DZ] Algiers to Monastir Airbridge

Dear members,

IVAO Tunisia and IVAO Algeria proudly presents Airbridge Event between DTMB Monastir Airport and DAAG Algiers Airport. The event will take place on 08th September at 17z until 19z. You can expect a full ATC coverage , total spirit "As real as it gets"! .

For more information click here.
17:00 - [HQ+SA] The Annual Hajj Event 2017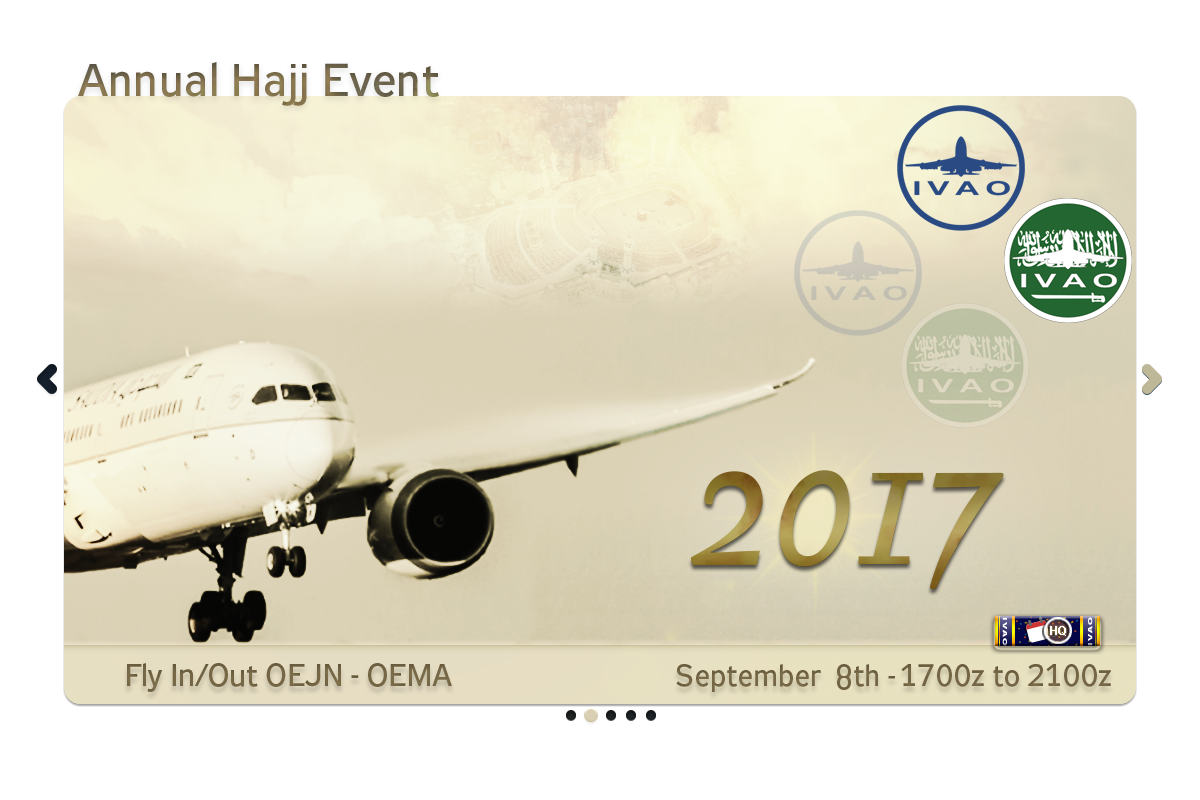 The Hajj is an Islamic pilgrimage to Mecca and the largest gathering of Muslim people in the world every year. As per today, nearly 1.5 million pilgrims already arrived from all world; majority of them will arrive by air to Jeddah (JED/OEJN) and Madinah (MED/OEMA) in a very short period of time.
IVAO HQ Event and Saudi Arabia Division are pleased to announce the launch of Annual Hajj Event 2017. ; All IVAO are invited to join our biggest event throughout the year. This year, the event will simulate the heavy flights inbound/outbound the main airports;  King Abdulaziz International Airport [OEJN] and Prince Mohammad bin Abdulaziz Airport [OEMA].
180 various flights have been scheduled and organized smoothly with the proper aprons, stands and gates. All participants are highly advised to book the suitable flight from our booking system and follow the flight detail to ensure a good handling of the event.
For more information click here.
19:00 - [DZ] Algerian Online Day

RUSH HOUR IN ALGERIAN SKY.

IVAO Algerian Division presents an Online Day every Friday at 1900z.
Great coverage of ATC with great service.


DZ Division wish you good flight !


All charts are available at: Algeria Charts

Come and fly in Algeria !
For more information click here.