16:00 - Destination: Tbilisi
This year, recently we celebrated 2nd anniversary of the IVAO Georgian Division. Therefore, IVAO GE along with several Divisions and IVAO HQ would like to invite you to our annual "Destination: Tbilisi" event. For this occasion, pilots may depart from the airports mentioned below towards Tbilisi (UGTB). You're free to choose the aircraft type as long as you depart from one of those airports and land in Tbilisi. Therefore, we invite all pilots to join in the fun and crowd the skies of IVAO on this event.
For more information click here.
18:00 - [EG] Egypt Online Day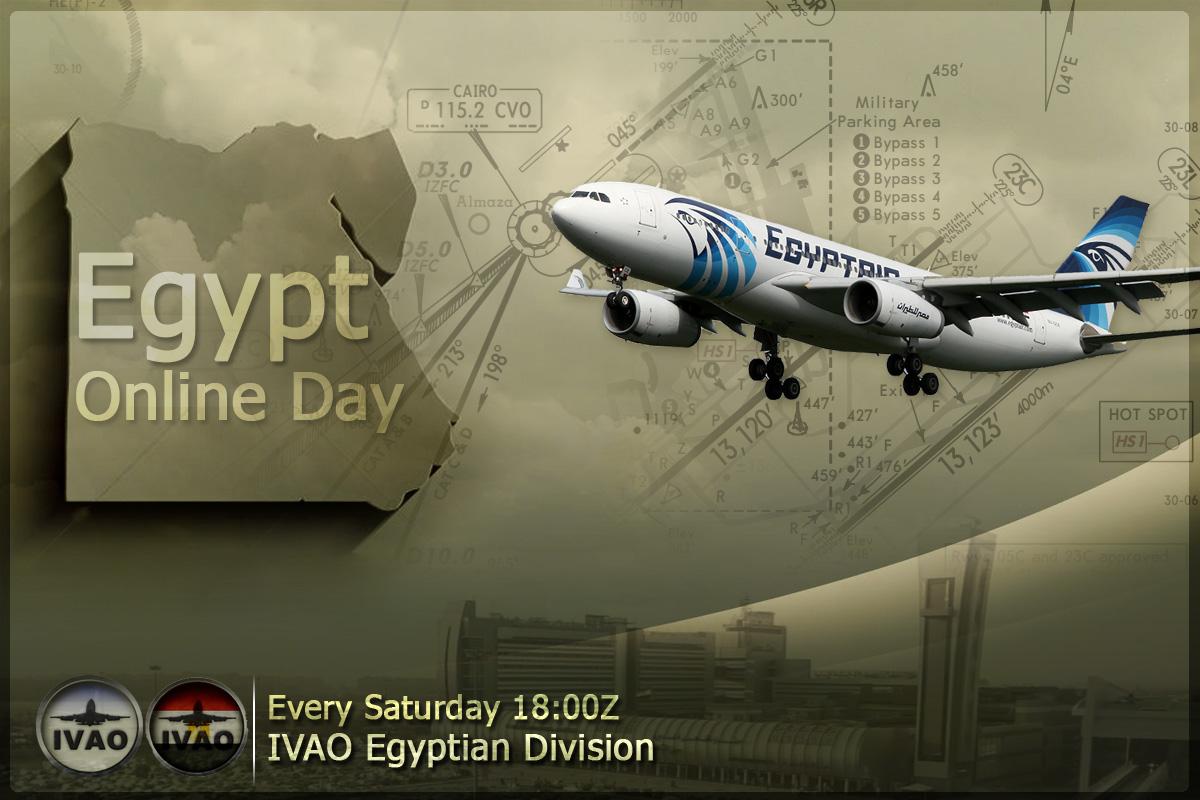 Egypt Online Day

Every Saturday IVAO Egypt will hold an Online Day Event, which will take place from 18z-21z. The event will consist of two or more aerodromes or TMAs offering FULL ATC for the duration of the event. Each Online Day will be in different locations, the locations will be chosen by members through voting through our EG Discord channel or through our EG Facebook page, the locations that receive the most votes will be those that will participate in the event.

Voting will start on Monday, and will end on the Thursday preceding the Saturday of the event.

If you have any questions, here are our email: eg-ec@ivao.aero
For more information click here.