00:00 - Senegalese Online DAY
We are very welcome all traffic to our online day on every Saturday 12:00-00:00Z, and don't forget to report your flight at MODA system. Achieve 10 times and get Division Online Day Award.
For more information click here.
00:00 - [RO] Romania Online Day
Romania division invite you to participate to "Romania Online Day" every Saturday.

Hope you will enjoy it as much as we do.
To obtain the ATC Romania Online Day badge you must participate in 25 sessions of control during our Romania Online Evening.
Members out of RO division must have the GCA.
Each control will be reported on MODA System accessing to ODATC18 Tour.
For more information click here.
00:00 - [EG] Egypt Online Day
Egyptian Online Day is Held Every Saturday at 18:00 Z . Bring Your Wings & Come To See The Nile River , New Suez Canal and the Great Pyramids and Fly Under our Great ATC .

Also Feel totally Free to Contact me if you need anything On ( eg-ec@ivao.aero )


For more information, please visit the Egyptian division Forum at: EG Forum
see you all there.
For more information click here.
13:00 - [IT] VENEZIA REAL FLIGHT EVENT
On Saturday 16th June 2018, from 13z to 17z one of the most important RFE
for the Italian Division, comes back, as usual, before the summer break!
This event will involve the Venice Airport.
A full ATC service and more than 200 flights are awating for you.
We will simulate all real flights to and from this airport.
You can't miss this unique opportunity to visit the "laguna" City while enjoying a full ATC coverage!
We are looking forward to see you in the skies!

For more information click here.
14:00 - [XR] FIFA World Cup Russia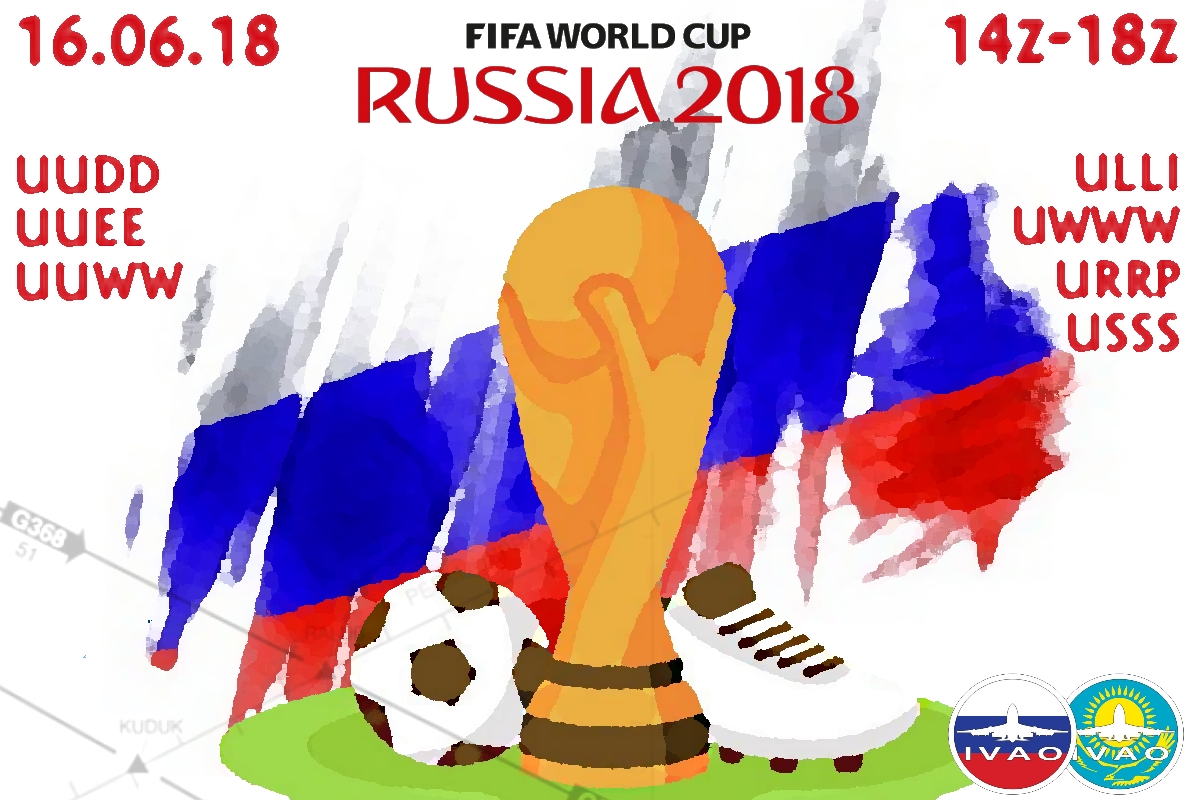 Very soon Russian Federation will welcome every football fan to the FIFA World Cup 2018. Russia will hold the World Cup for the first time in the history of football, for the first time it will take place in Eastern Europe and at the same time in 2 parts of the globe – Europe and Asia.
Football matches will be in 11 cities, and IVAO Russian Federation and Kazakhstan MCD are offering the possibility to bring the fan to 5 of them. We will have ATC service in 7 airports: Moscow (UUDD, UUEE, UUWW), Saint-Petersburg (ULLI), Rostov-On-Don (URRP), Samara (UWWW) and Ekaterinburg (USSS), so bring your wings and as many charter flights as you can to The Russian Federation on 16th of June from 14z-18z and hope you will like the experience even more than before, because all the mentioned airports have been developed especially for the Mundial.
We all wait this great moment and really hope to see you there!!
For more information click here.
16:00 - [AO] Angola Online Day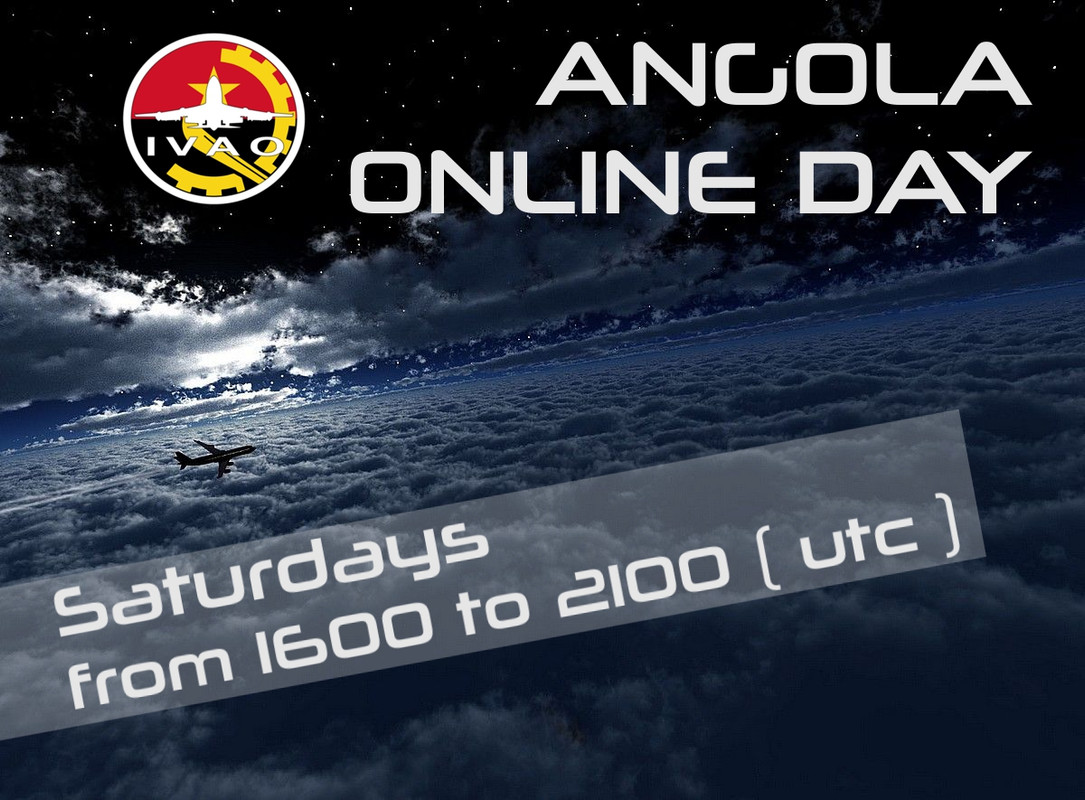 Angola division new online day 16 to 21UTC.
For more information click here.
16:00 - [MA] online day Morocco
WELCOME in online day in morocco airspace ;)
For more information click here.
17:00 - [HU] Hungarian Online Evening
Fly to the fully staffed Hungary FIR, every Saturday, and report your leg to the MODA system.
Hope to see you there.
For more information click here.
18:00 - DO Anniversary event
Come and join us this Saturday June the 16 to celebrate our 8th year as an official IVAO Division.

For more information click here.
22:00 - [CL] Visitando los Lagos
Visite la majestuosa Region de los Lagos de Chile, el evento consiste en despegar de cualquier aeropuerto de la region con destino el Aeropuerto de Puerto Montt (SCTE), para el disfrute de la vista de los preciosos lagos.
For more information click here.