10:00 - [XE+HQ] RFE Hong Kong 2021 Winter - Cleared to Land 07C!
Our iconic real flight event is coming soon this winter. With seven hours of fun in the evening, filled with local and international airlines coming in and out, you get the opportunity to enjoy the newest version of the airport's schedule under the pandemic. A long haul Eurasia flight, or a short hop to mainland China, or a cargo shuttle? Your choice!
The whole event will be on 18 December 2021, from 1000z to 1700z.
For more information click here.
12:00 - [PL]POLAND ONLINE DAY 12-21Z
Come and fly to Poland! We are providing full ATC every saturday from 12z to 21z
For more information click here.
17:00 - [HQ+SK+PL+CZ] Santa's Urgent Delivery III
Dear pilots, the Santa's Urgent Delivery event is back and bigger than ever before! After two previous successful events between Slovak and Polish division, we now expand and join with Czech division as well. Prizes are awaiting for 12 of you this time thanks to our sponsors from Aerosoft, TFDi Design and Orbx.

So what is the deal this year? Whoops, Santa's helpers made a mistake during sorting of the Christmas presents for our 3 countries and the presents ended up in wrong destination. There is only few days left until Christmas and Santa needs your help to bring the presents to the correct destinations. We prepared two routes for you between EPWA-LZIB-LKPR and LZKZ-LKPR-EPPO.
For more information click here.
17:00 - [XG] Qatar and Bahrain national day celebration
Come celebrate with us on Qatar and Bahrain national day which will be fully staffed by our air traffic controllers between 17z and 20z, We guarantee professional, flexible, and friendly service across the entirety of airspace you will fly over.
We really hope to see you there!


For more information click here.
18:00 - [EG] Egypt Online Day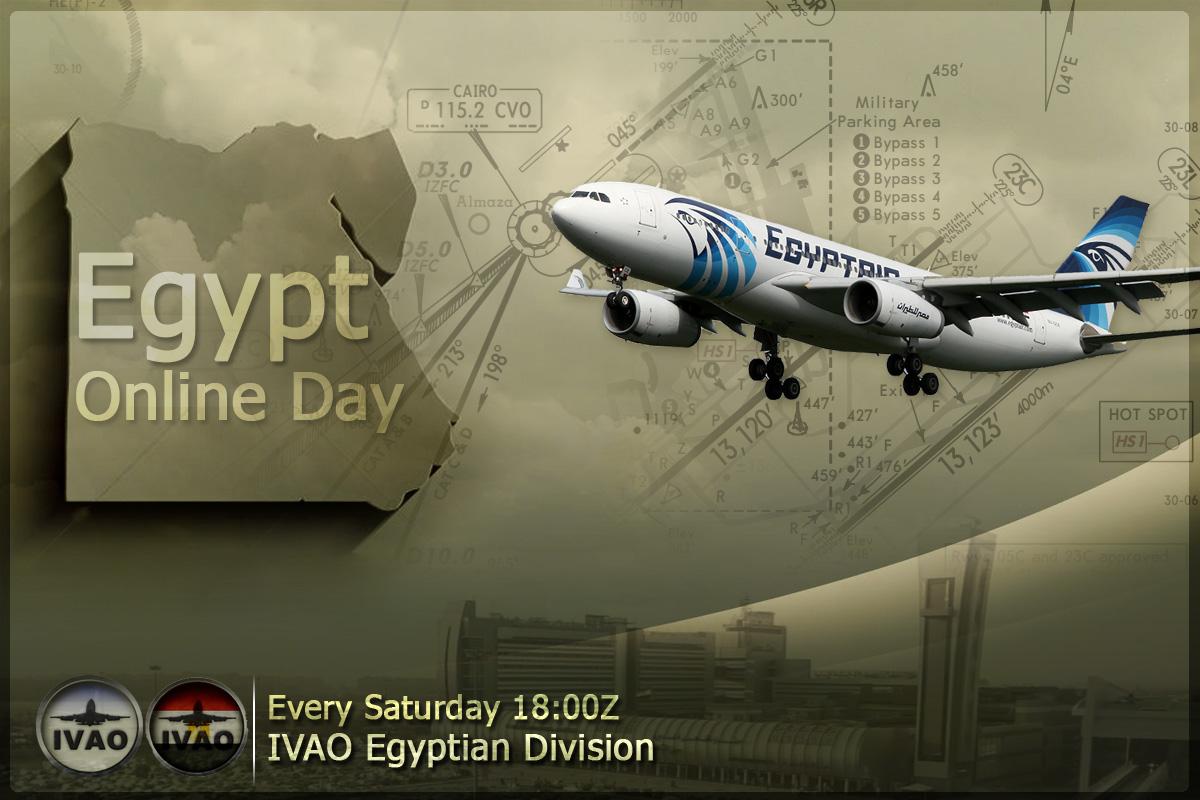 Egypt Online Day

Every Saturday IVAO Egypt will hold an Online Day Event, which will take place from 18z-21z. The event will consist of two or more aerodromes or TMAs offering FULL ATC for the duration of the event. Each Online Day will be in different locations, the locations will be chosen by members through voting through our EG Discord channel or through our EG Facebook page, the locations that receive the most votes will be those that will participate in the event.

Voting will start on Monday, and will end on the Thursday preceding the Saturday of the event.

If you have any questions, here are our email: eg-ec@ivao.aero
For more information click here.