00:00 - [TH] Thailand Online Day
We are very welcome all traffic to our online day on every Friday 13:00-16:00Z, and don't forget to report your flight at MODA system. Achieve 10 times and get Division Online Day Award.
For more information click here.
00:00 - [NL] The Netherlands Online Evening
Visit our online evening as pilot on one or more of our regional airports or login as air traffic controller on EHGG, EHBK, EHEH and EHRD and get a point for the Division online Day Award
For more information click here.
00:00 - [XR] Russian Federation and Kazakhstan Online Day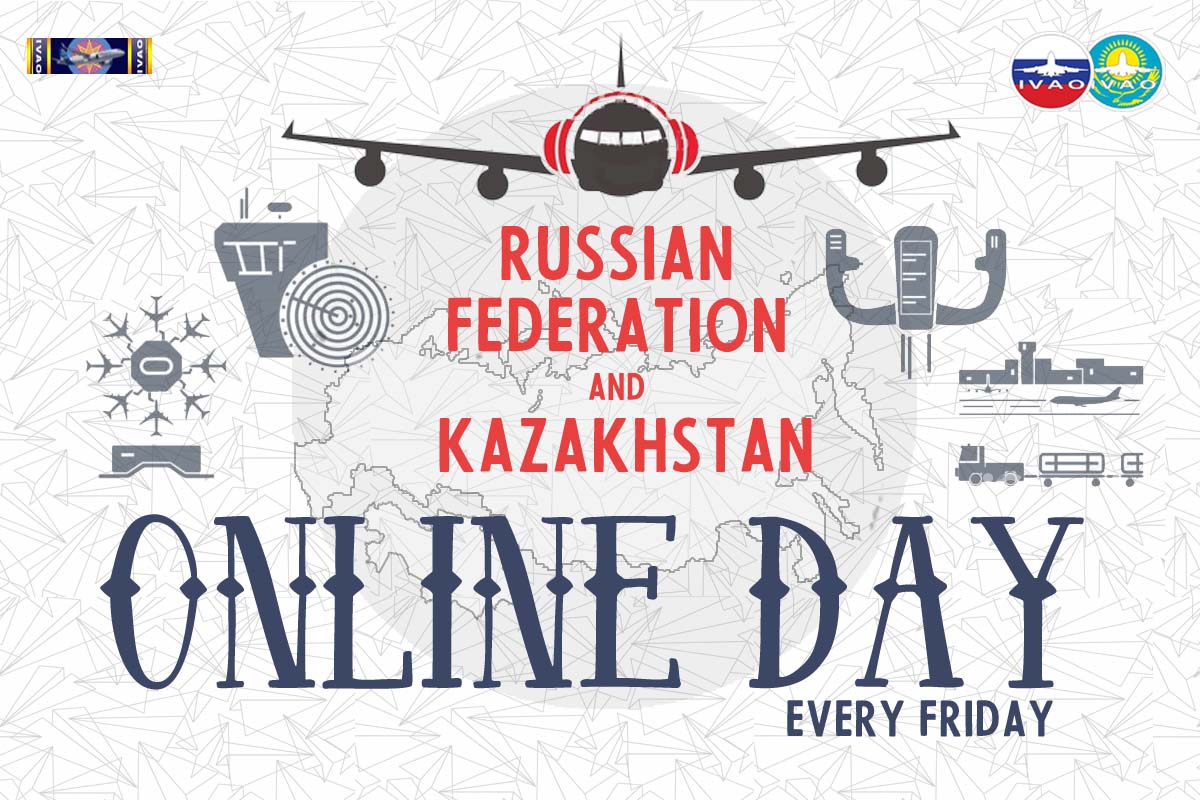 We want to welcome everyone to join us every Friday to enjoy plenty of ATC service and mini-events in the Russian Federation and Kazakstan skies.
We are extremely happy to announce that the new Online Day Tour is now open.
See you there.
For more information click here.
12:00 - [ID] Indonesia Online Day!
VAO Indonesia Online Day every Friday start from 12z - 16z
report your online activity as ATC/Pilot in our MODA.

Join Us!
For more information click here.
17:00 - [KW] Kuwait Independence Day RFE 2018
Event #1 Celebrate with us Kuwait Independence Day and you could win big.
23-FEB-2018 17z-21z RFE Event at OKBK. Additional slots will be made available for flight of your choice.

Event #2 Kuwait Liberation Day RFE Event on 3-MAR-2018 17z-21z as well.

Fly in both events and get double the chance to win in the raffle draw.

Check Ivao Events forum for details
For more information click here.
20:00 - [PT] Portugal Online Day
We are pleased to invite you to join us at Friday, from 20:00 - 00:00 UTC to participate in the Portuguese Division Online Days.
For more information click here.
21:00 - [XO] Capital Connect - YBBN Brisbane/NWWW Noumea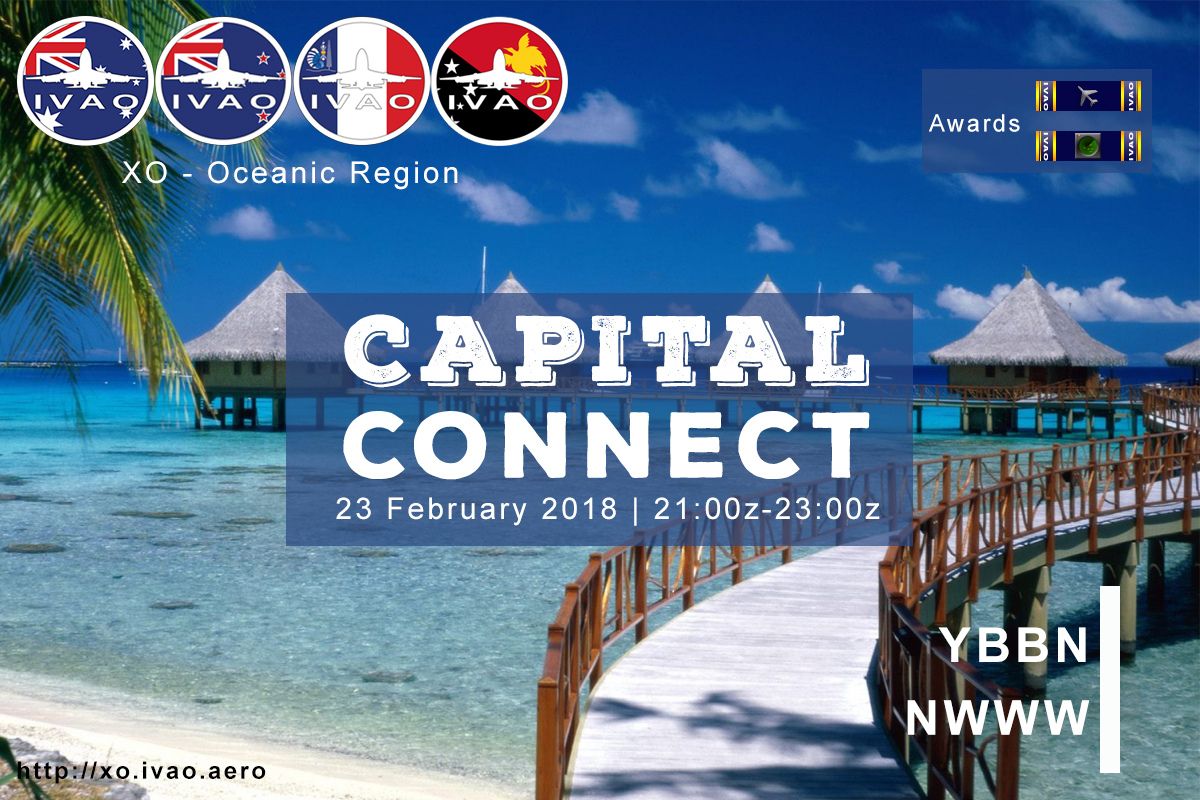 Capital Connect is back! The Oceanic Region would like to invite all Pilots Down under for our event, Capital Connect. Capital connect puts a focus on two Capital Cities of Australia. This puts a prime focus on the YBBN Brisbane to NWWW Noumea route.

Capital Connect will guarantee two full hours of local ATC coverage from YBBN Brisbane right through to NWWW Noumea giving International Pilots a great opportunity to experience flying in Australia with full ATC Coverage for the duration of the flight.

Pilots can fly in either direction, depart YBBN Brisbane and fly to NWWW Noumea OR depart NWWW Noumea and fly to YBBN Brisbane.

We invite you to join us down under!
For more information click here.