00:00 - Senegalese Online DAY
We are very welcome all traffic to our online day on every Saturday 12:00-00:00Z, and don't forget to report your flight at MODA system. Achieve 10 times and get Division Online Day Award.
For more information click here.
00:00 - [RO] Romania Online Day
Romania division invite you to participate to "Romania Online Day" every Saturday.

Hope you will enjoy it as much as we do.
To obtain the ATC Romania Online Day badge you must participate in 25 sessions of control during our Romania Online Evening.
Members out of RO division must have the GCA.
Each control will be reported on MODA System accessing to ODATC18 Tour.
For more information click here.
00:00 - [EG] Egypt Online Day
Egyptian Online Day is Held Every Saturday at 18:00 Z . Bring Your Wings & Come To See The Nile River , New Suez Canal and the Great Pyramids and Fly Under our Great ATC .

Also Feel totally Free to Contact me if you need anything On ( eg-ec@ivao.aero )


For more information, please visit the Egyptian division Forum at: EG Forum
see you all there.
For more information click here.
07:00 - [DE] Langen Summer Days
The German Division invites you to fly to Frankfurt Hahn, Frankfurt and Stuttgart on 23th of June 2018 from 07z - 18z.
For more information click here.
10:00 - [TH+HQ] Suvarnabhumi Overload
IVAO Thailand Division invites you to join our Suvarnabhumi Overload event.

For this event, you'll fly from/to Suvarnabhumi International Airport (VTBS). (Airport restriction below.) All ATC services will be provided during the event.

Suvarnabhumi International Airport is the biggest airport in Thailand, servicing 30 million passengers a year.

For more information click here.
13:00 - [US] KDFW Flyinn for FlightSimCon in Dallas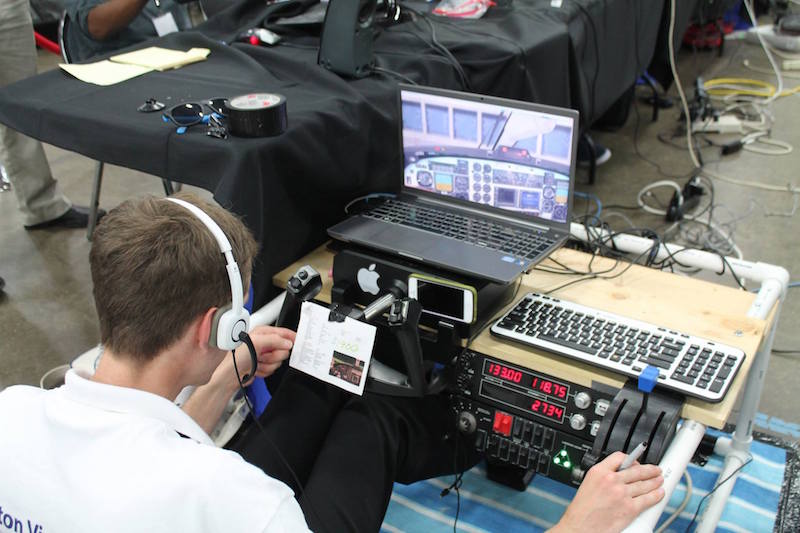 Hi guys! Tomorrow is Flight Sim Con in Dallas, TX and our PRC Sam and ZFW-CH Marcello will be attending the IVAO XA Booth.

We ask you guys to help us out and fly into KDFW between 13z-19z, peak hour 15-18Z. All ATC at DFW, ZFW ARTCC, and adjacent CTR's will get an Aviation Celebration Award. All pilot participants can count every flight over an hour as one point towards our Events Awards on the MODA system. Please come and support a fellow division during a real event so Sam and Marcello can show off what we do! Thanks!
For more information click here.
16:00 - [AO] Angola Online Day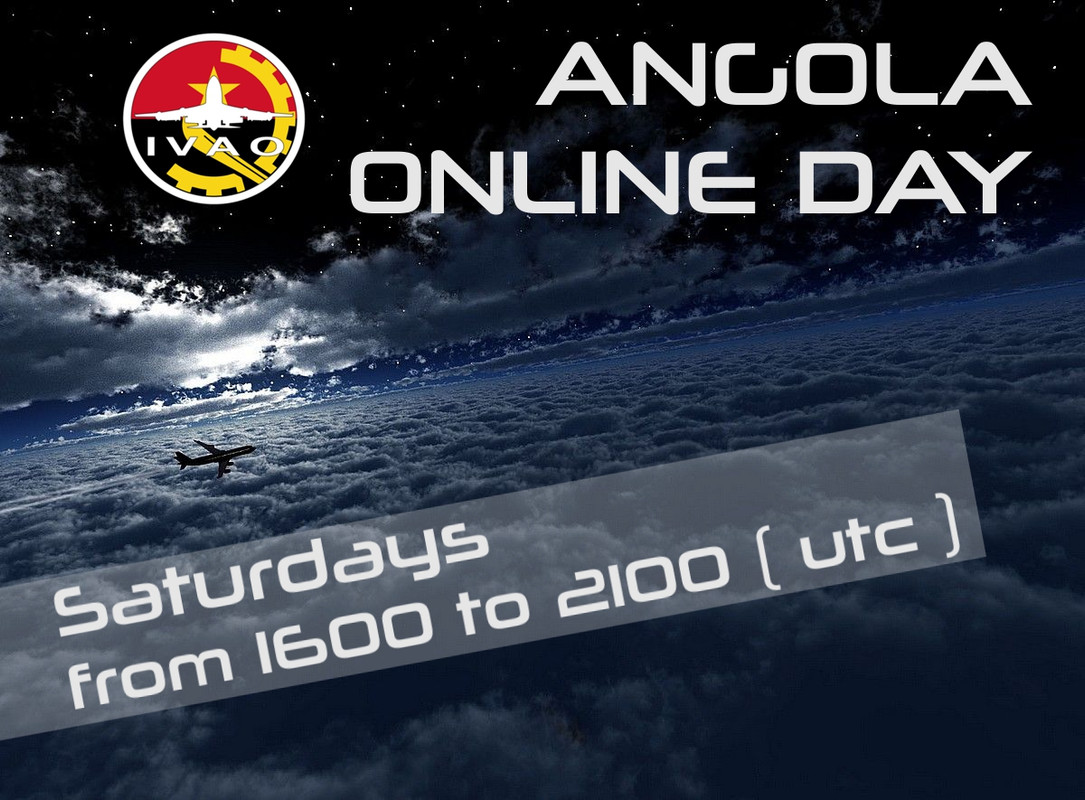 Angola division new online day 16 to 21UTC.
For more information click here.
16:00 - [MA] online day Morocco
WELCOME in online day in morocco airspace ;)
For more information click here.
17:00 - [HU] Hungarian Online Evening
Fly to the fully staffed Hungary FIR, every Saturday, and report your leg to the MODA system.
Hope to see you there.
For more information click here.
18:00 - [KW] Kuwait Summer Free Flights 2018
We are back after Final Exams and Ramadan break!
Our 1st event in the scourging summer heat approaching end of June and beginning of the month of July this summer!

It's a free flight event, but with a summer taste for those who want.

Aviation Celebration Tours and Events Award will be issued to participants celebrating the summer with us.

Time & Date

Saturday 23rd of JUNE 2018.
Starts at 18.00z to 21.00z.

AWARDS: Aviation Celebration Tours and Events award + Pilot Event Award point!

We recommend you pick one of the main summer destinations and fly to/from it as you wish or fly both ways rotation!

Popular choices from Kuwait include:

LTBA Istanbul Ataturk Airport
OLBA Rafic Hariri International Airport

EGLL Heathrow
EDDF Frankfurt Airport
EDDM Munich Airport
LIRF Rome Leonardo da Vinci-Fiumicino Airport
LSGG Geneva International Airport

and more ..

You can use OKBK airport or flightmapper web sites for flight suggestions:
https://www.dgca.gov.kw/en/travellers/flights-information/arrival-departure

http://info.flightmapper.net/airport/KWI

More details in the forum announcement.
For more information click here.