19:00 - [DZ] Algerian Online Day

RUSH HOUR IN ALGERIAN SKY.

IVAO Algerian Division presents an Online Day every Friday at 1900z.
Great coverage of ATC with great service.


DZ Division wish you good flight !


All charts are available at: Algeria Charts

Come and fly in Algeria !
For more information click here.
21:00 - [XO] Capital Connect - YMML Melbourne/YSSY Sydney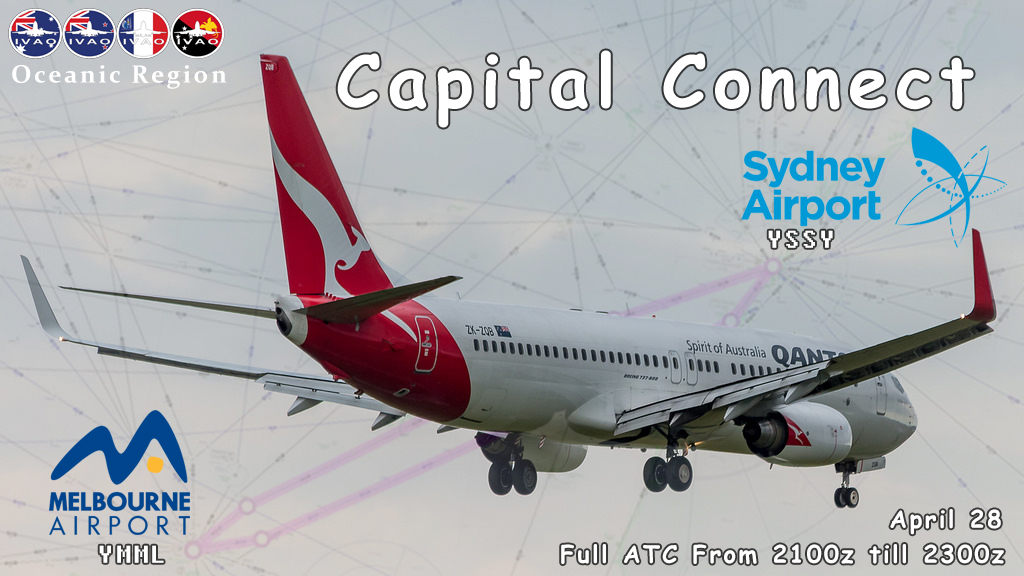 Welcome to Captial Connect!

For this event, the south east corner of Australia will be lit up with ATC services for two whole hours guaranteed for full service between YMML Melbourne and YSSY Sydney.

Pilot's have a choice in this event, you can either depart YMML Melbourne and fly to YSSY Sydney or depart YSSY Sydney and fly to YMML Melbourne.

This is a great opportunity to fly downunder under the guidance of our local Controllers. With 2 hours of guaranteed ATC coverage and an approx 1hr flying time, Pilots will have plenty of time to complete a full flight with ATC coverage.

Participating Pilots will receive 1 Point for the Pilot Event award and ATC will receive 1 Point for the ATC event award once logged through MoDA
For more information click here.