00:00 - [XR] Russian Federation and Kazakhstan Online Day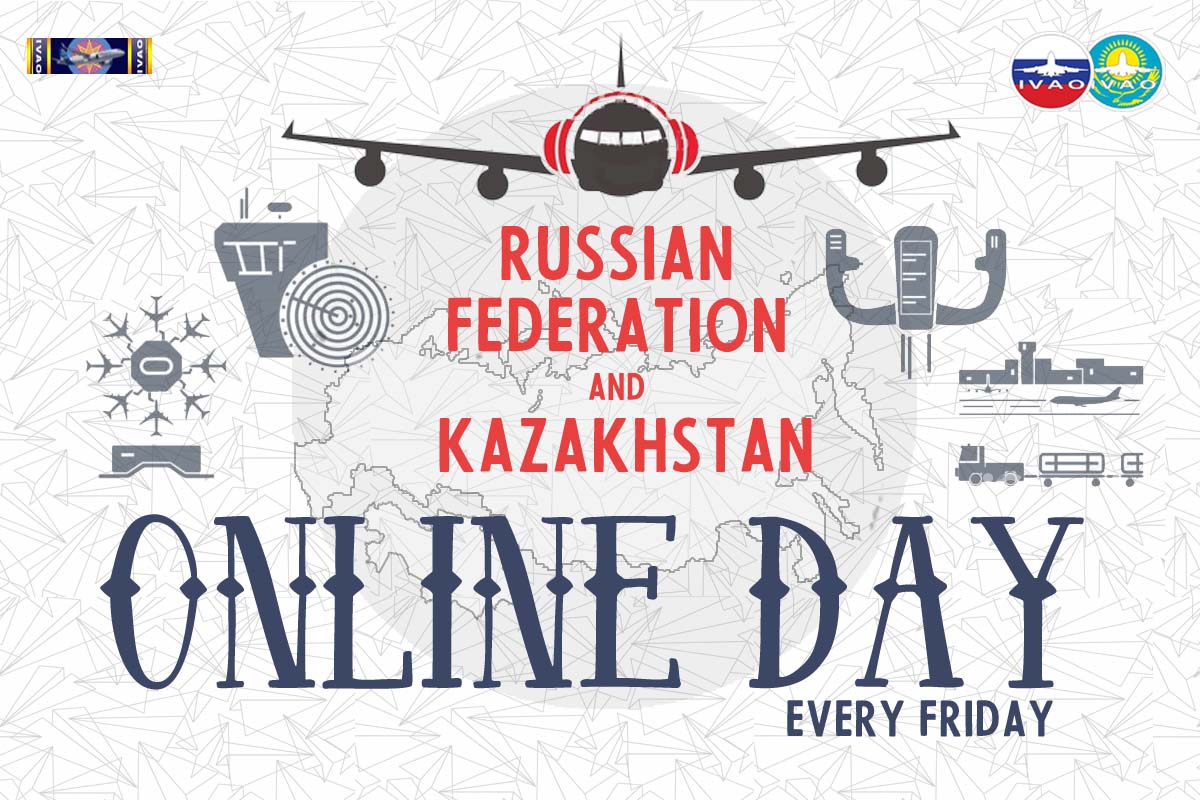 We want to welcome everyone to join us every Friday to enjoy plenty of ATC service and mini-events in the Russian Federation and Kazakstan skies.
We are extremely happy to announce that Online Day Tour is open.
See you there.
For more information click here.
12:00 - [ID] Friday Online Day
IVAO INDONESIA proudly present our ONLINE DAY every Friday at 12.00z - 16.00z, All members allowed to online as ATC or Pilots. Also after reaching 24 points, you will recive "DIVISIONAL ONLINE DAY AWARD".

For more information click here.
13:00 - [TH] Thailand Online Day
Thailand Online Day every Friday between 1300z - 1600z. ATCs and PILOTs will receive Division Online Day Award after reaching 25 points.


For more information click here.
17:00 - [SK] SIAF Fly In
Dear pilots,

Slovak IVAO division is proud to present it's August event, which will take place on the airport of Sliac LZSL. This event will be fly in/fly out. All of you are more then welcome to join this event with any type of aircraft and in IFR or VFR.

Sliac airport will held an airshow on 3rd and 4th August, called Slovak International Air Fest (SIAF). Slovak IVAO division prepared the Fly In/Out event at Sliac airport just one day before the real air show. Come and join us in our skies.
For more information click here.
17:00 - [XU] Edinburgh Festival
The Edinburgh festival is the world's largest arts festival, over the 25 days there will be more than 55,000 performances of 3,548 different shows in 317 venues. People from around the world flock to Edinburgh to experience the festival. IVAO XU are proud to present that on the opening day of the festival you will be able to bring passengers in from all around the world to come and be a part of the festive's that take place.
For more information click here.
20:00 - [PT] PORTUGAL ONLINE DAY
We are pleased to invite you to join us at fridays, to participate in the Portuguese Division Online Days, where you can flight with the FULL ATC.
For more information click here.