00:00 - [TH] Thailand Online Day
We are very welcome all traffic to our online day on every Friday 13:00-16:00Z, and don't forget to report your flight at MODA system. Achieve 10 times and get Division Online Day Award.
For more information click here.
00:00 - [NL] The Netherlands Online Evening
Visit our online evening as pilot on one or more of our regional airports or login as air traffic controller on EHGG, EHBK, EHEH and EHRD and get a point for the Division online Day Award
For more information click here.
00:00 - [XR] Russian Federation and Kazakhstan Online Day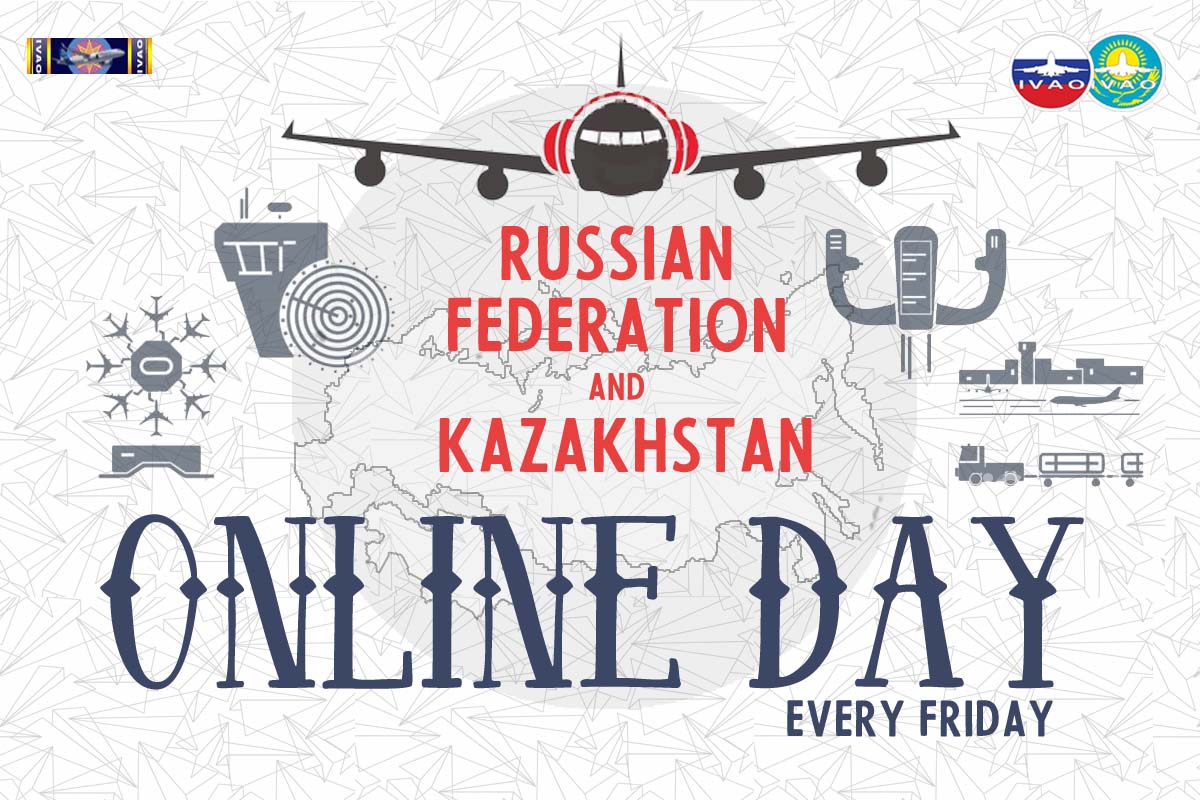 We want to welcome everyone to join us every Friday to enjoy plenty of ATC service and mini-events in the Russian Federation and Kazakstan skies.
We are extremely happy to announce that the new Online Day Tour is now open.
See you there.
For more information click here.
12:00 - [ID] Indonesia Online Day!
VAO Indonesia Online Day every Friday start from 12z - 16z
report your online activity as ATC/Pilot in our MODA.

Join Us!
For more information click here.
12:00 - [HQ] Middle East Connect
IVAO HQ Event Department is going to lunch one of the biggest event in Middle East region's history. Gathering of the 7 big divisions consist of Turkey, Middle East, Iran, Kuwait, GCC Region, Egypt and Saudi Arabia to create an unforgettable night for you with professional ATC services.

Each division is going present 1 airport as HUB for connecting to the 6 other airports; So everyone who will fly on the 4th May 2018, between 12z-20z has to fly only between involved airports and will be awarded with IVAO Relay Event and in addition 1 point for IVAO Events HQ Award !

More : http://forum.ivao.aero/index.php?topic=318544.0
For more information click here.
17:00 - [TN] Tunisia Online Evening
Every Friday IVAO Tunisia is having its weekly Online Evening. The goal of this evening is to attract as much traffic as possible to one or more focus airports situated in Tunisia . These focus airports will vary from time to time in order to give the participating pilots and controllers the possibility to explore the different commercial airports in the vicinity. Make sure to check this thread before participating to the Online Evening to see where the traffic activity will be going on. We look forward to seeing you there!

For more information click here.
19:00 - [DZ] Algerian Online Day

RUSH HOUR IN ALGERIAN SKY.

IVAO Algerian Division presents an Online Day every Friday at 1900z.
Great coverage of ATC with great service.


DZ Division wish you good flight !


All charts are available at: Algeria Charts

Come and fly in Algeria !
For more information click here.