00:00 - [FR] 24H ATC SERVICE BORDEAUX MERIGNAC - PART 2
The French Division and Bordeaux FIR is pleased to invite you to the 5th edition of the 24 hours of Mérignac Airport (LFBD).

A team composed of nearly 20 ATC will be present from Saturday 27th, 10:00z until Sunday 28th, 10:00z !

We are waiting for you for this event, we hope to beat last year's record : 310 movements with exactly 155 departures and 155 arrivals.

Rendez-vous the weekend of May 27th and 28th at Bordeaux !
For more information click here.
05:00 - [XO] Oceanic Region - Sunday Online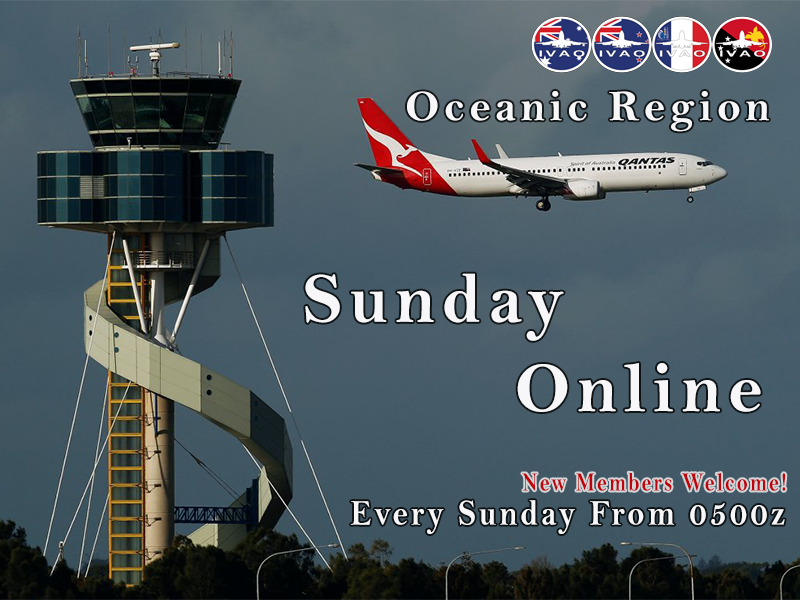 Welcome to IVAO Oceanic Region Sunday Online!

Our weekly Sunday afternoon flight which takes place in its traditional kick off time of 0500z. Each week will see a different point to point flight giving current and NEW Members the chance to fly together along with experiencing some ATC in the Oceanic Region to go with it.
For more information click here.
06:00 - [IS] Iceland Special RFE
We have put together a (12 hours!) schedule with real flights from two days (provided by Isavia) to light up Iceland as never before.
We have even included scheduled cargo flights (by Bluebird Cargo (BBD) and Icelandair and also a scheduled flight by the Royal Airforce (RRR)).

As real as it gets! Take this opportunity now and book a flight to be a part of this very special Real Flight Event.
For more information click here.
12:00 - [ES+XA] Madrid -> New York Airbridge
On Sunday May 28th, the Spain and North America Region divisions welcome you in our airbridge from Madrid Barajas (LEMD) to New York JFK (KJFK).
Departures are expected between 12z and 15z. Arrivals are expected between 17z and 22z.
For more information click here.
18:00 - [HR] Croatia Online Evening
Croatia Online Evening is organised every Sunday from 18:00z. Come and join us, expect extended ATC service and enjoy the magnificent scenery of our country.

We're looking forward to seeing you!
For more information click here.
19:00 - [CL] Chile Online Day
Se trata de un evento todos los Domingos desde las 19:00z, en el cual puedes controlar en la posición que prefieras, y volar en la aeronave que prefieras.
For more information click here.